Mitt Romney joins growing nationwide calls for Confederate flag to be taken down from South Carolina's Capitol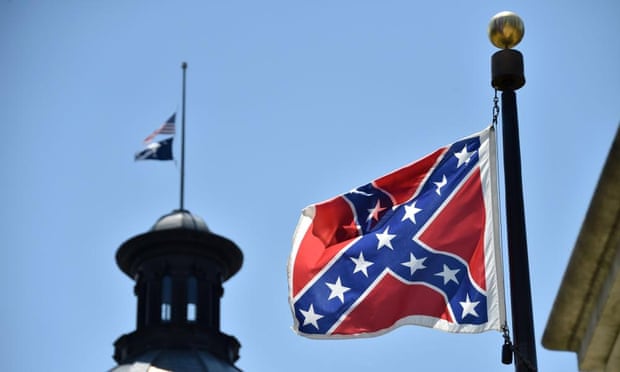 It flies there as a protest against Yankee arrogance and imperialism -- as it well might. Lincoln caused the death of over 600,000 Americans. It is a memorial to them. Lincoln could have BOUGHT the slaves (and then freed them) for less than he spent on the war
Mitt Romney has joined growing calls for South Carolina's Capitol to take down its Confederate flag in the wake of the Charleston shooting.
His appeal comes three days after nine churchgoers were murdered during bible study by suspect Dylann Roof, who had Confederate plates on his car.
Hundreds of people staged a protest against the flag in Columbia, SC, on Saturday amid nationwide calls for the state government to take symbolic action. A petition on MoveOn.org has garnered more than 320,000 signatures.
But despite promises from state governors to 'start talking about it', there is no indication that the appeals are having an effect.
SOURCE