Even blacks can get into trouble for using the n-word now!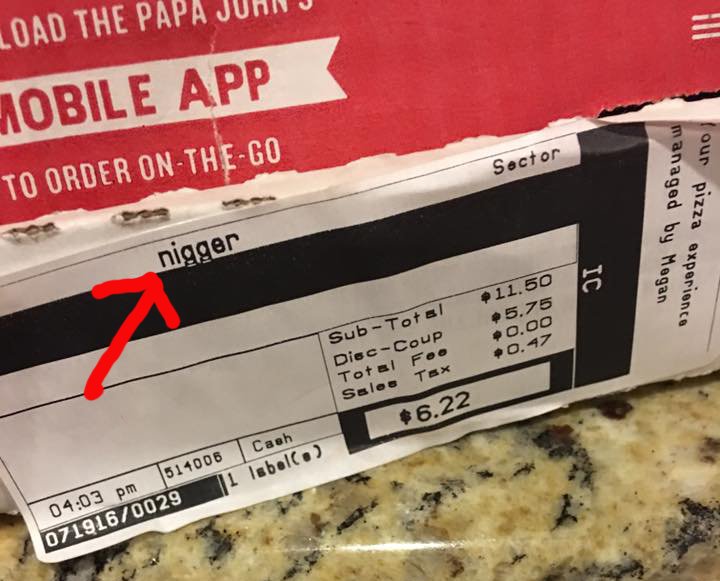 A racial slur used on a Papa John's pizza order has outraged Denver's black community and has led to an apology from an embarrassed company.
The customer was a 17-year-old, who is black. His mother saw the order ticket and called Brother Jeff Fard, a community activist to ask for help, Fard told The Denver Post on Wednesday.
Papa John's fired the employee who created the label on the order, said Peter Collins, senior director of the company's public relations branch. The company also apologized to the teenager who ordered the pizza.
"This action is inexcusable and doesn't reflect our company values. After an internal investigation, we identified the cause of the issue and the employee is no longer a member of the Papa John's team. We sincerely apologize for the insensitive behavior of this individual," Collins wrote in an e-mail to The Denver Post.
Collins also said the employee who wrote the word is African-American and claimed to know the customer from high school.
SOURCE