Famous hat man chooses the wrong hat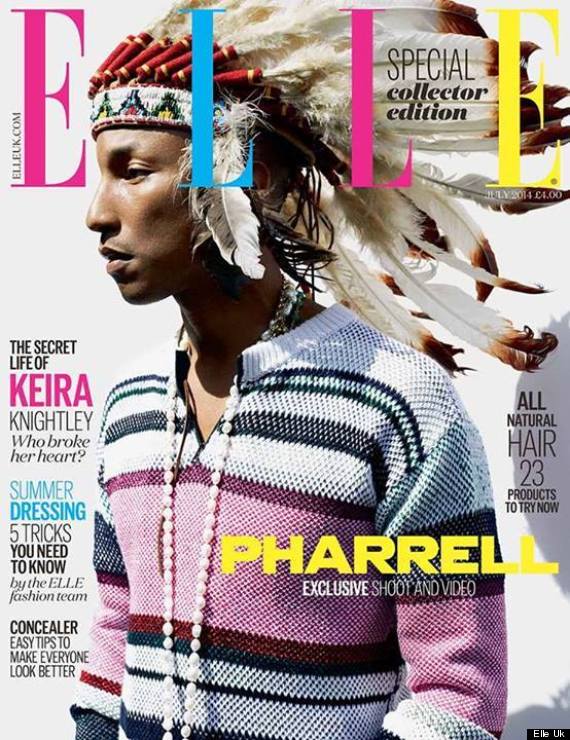 Pharrell Williams isn't used to making people this unhappy.
The singer has apologized for his appearance on the cover of Elle UK's July 2014 issue, which shows him wearing an indigenous headdress, CBC News reported.
The cover photo drew widespread condemnation on Twitter Tuesday and Wednesday, with a number of First Nations people expressing their offense at what they called an instance of "cultural appropriation."
"I respect and honour every kind of race, background and culture," Williams said. "I am genuinely sorry."
SOURCE