Only one opinion about homosexuality permissible
Following the historic coming out of Division I college football player Michael Sam, the social media backlash was both predictable and horrifying. However, one college athlete is now experiencing the repercussions of what can happen when you choose to be homophobic on Twitter.
Kent State wrestler Sam Wheeler has reportedly been suspended from the university's team after taking to Twitter to voice his feelings about Sam's decision to publicly come out.
Through Wheeler's Twitter account has since been deleted, Outrage DC managed to take a screen capture of the initial statements.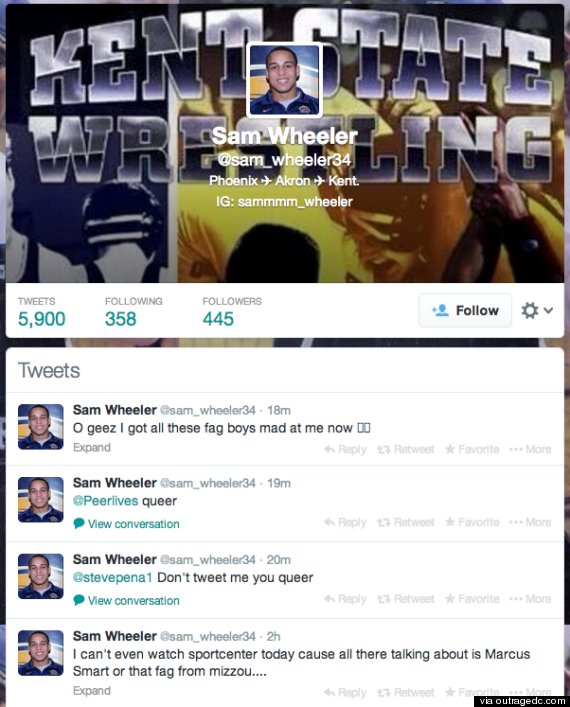 Following outrage over Wheeler's anti-gay tweets and subsequent suspension, the university issued a statement from KSU Director of Athletics Joel Nielsen.
"We are aware of the insensitive tweets by one of our student athletes," Nielsen stated. "On behalf of Kent State University, we consider these comments to be ignorant and not indicative of the beliefs held by our university community as a whole. This is an educational opportunity for all of our student-athletes."
Source