An Aussie bargain shop chain pulls 'disgusting' figurines from shelves after social media storm
Not sure what is wrong about this. The figurines actually look better than most real-life Aborigines today -- who are very prone to obesity etc
An Australian bargain shop chain has been forced to apologise and pull a bizarre product from its shelves following a social media backlash.
A picture of the figurines depicting scantily clad indigenous Australians carrying boomerangs and didgeridoos was uploaded onto Twitter over the weekend.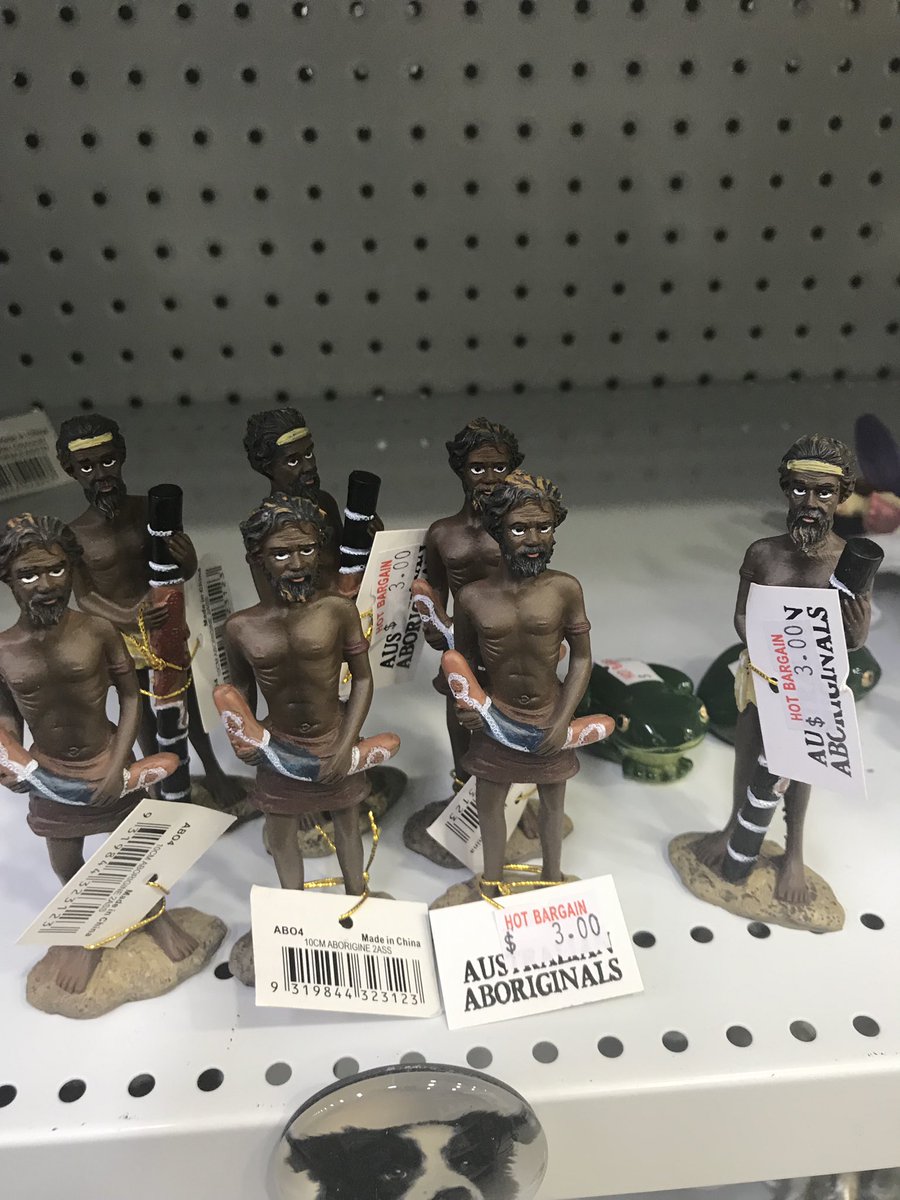 It was uploaded by Luke Pearson, founder and CEO of IndigenousX — an indigenous owned and run independent online media platform.
"The perfect gift for white ppl who 'love Aboriginal culture' but would rather not interact with us in real life," he wrote alongside an image of the "Australian Aboriginal" figurines.
The China-made trinkets — which were being sold for just $3 each — were spotted at a Hot Bargain shop in the Lake Haven Shopping Centre on NSW's Central Coast.
It's understood similar figurines are being sold at other Aussie bargain shops and Mr Pearson claimed they were as "common as golliwogs in Australia" on Twitter.
Outraged commenters piled in on criticism of the figurines and the shop's decision to stock them. "Holy sh*t that's racist, vile and offensive," wrote one commenter. "I can't believe people still sell these," wrote another.
"That's even more offensive than all those cheap, Indonesian knock-offs being sold as 'authentic' indigenous art in the gift shops," added a third.
The bargain chain has now said it will immediately remove the product from its shelves following the outcry.
SOURCE